Sixteen products manufactured across southwest Missouri have been selected for inclusion in Springfield Business Journal's 2023 Coolest Things Made in the Ozarks awards. These products were chosen to represent the diversity in our manufacturing community and showcase the best of Ozarks ingenuity. Be at the event to see and visit with each of the 16 winning manufacturers.
Event Date: April 26, 2023
Location: Barley House at Moon Town Crossing
Time: 5:30 p.m.
Purchase Tickets: $50, Click here to purchase tickets
Be at the event to find out which product wins the Voter's Choice Award, which products were selected for the Innovation and Impact Awards, and be a part of the audience that determines the 2023 Best in Show!
2023 Coolest Things Made in the Ozarks products: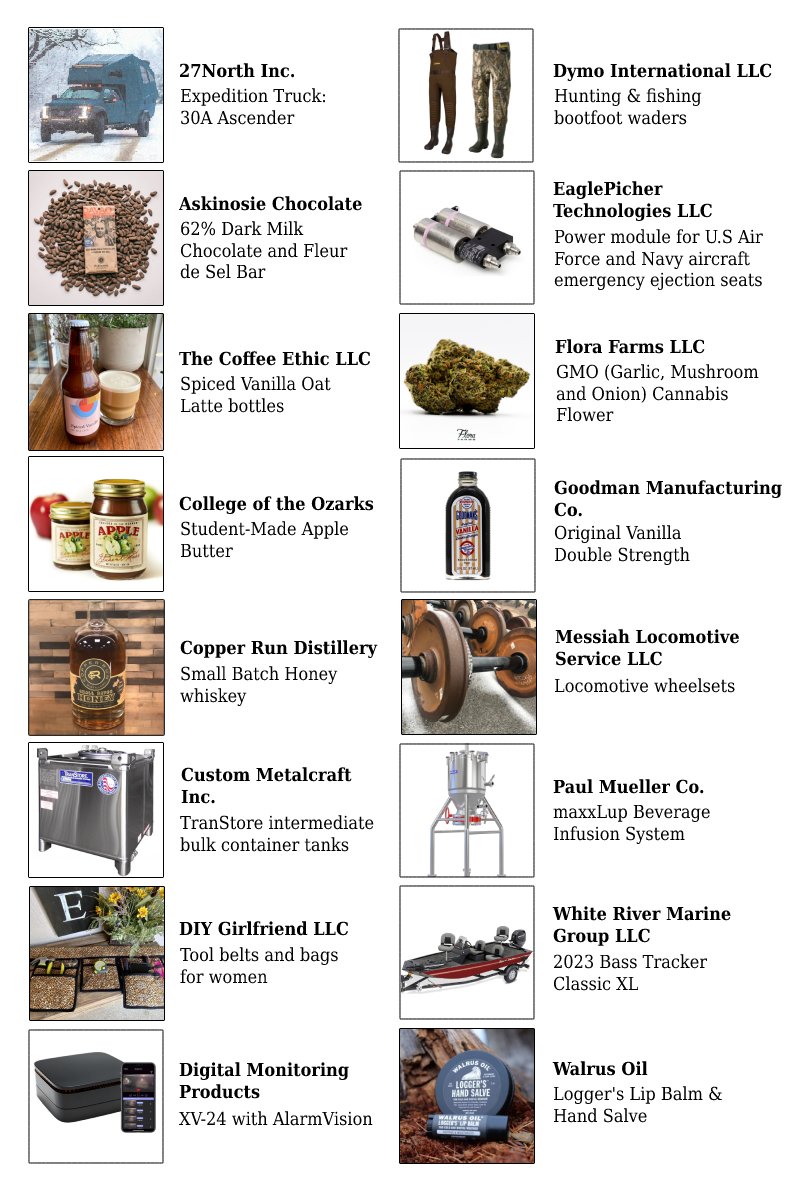 Future of Manufacturing Sponsorship
In conjunction with The Coolest Things Made in the Ozarks event, several companies have signed up to sponsor a group of students from area local high schools with a $250 donation to the Missouri Association of Manufacturers Scholarship Fund and tickets to the event for 5 students and a chaperone.
Click here to learn more about the Future of Manufacturing sponsorship
Nominations for 2023 are now closed. Nominate for 2024 now!
If you have questions about this event, please contact Amy Egger: aegger@sbj.net or call 417-831-3238.